J. Cole will be embarking on a European tour with Drake in January, but last night, the North Carolina native performed for a more intimate crowd at The Intersection in Grand Rapids, Michigan. During his set closing bread and butter, "A Star Is Born", Jermaine came down to spectator level for five minutes of handshakes and hugs before eventually exiting the stage. However, a little bird on my shoulder whispered into my ear that the show wasn't quite over, because I heard J. Cole rehearsing a very special record during soundcheck. Lo and behold, this particular track suddenly began pouring out of the speakers and it was soon accompanied by the reappearance of J. Cole's voice–"Oh shit, y'all heard this yet?" He then graced the stage once more for an encore, performing his jaw-dropping verse from Kanye West's latest G.O.O.D. Friday blessing, "Looking For Trouble", for the very first time since its release over the weekend! This will continue to be a big week for J. Cole as he gears up for the release of his highly anticipated mixtape, Friday Night Lights, which he took a moment to address during last night's show:
"Friday Night Lights, bitch! Who know about it? For those of y'all that don't that are like 'What the fuck is that?', I got this new…I don't even wanna call it a mixtape, because it's so fuckin'…good. It's coming up, Friday. It's absolutely frantic that I'm even doing this. But it's really good. I hope y'all get it. It's free. Make sure you go online and check my Twitter, or whatever."
I was also in attendance for J. Cole's show at Western Michigan University Saturday night, and had the pleasure of meeting him after the concert. It was a double dose of true talent on the brink of becoming a full-blown superstar, and it couldn't have came at a more perfect time! After the jump, dive into the rest of last night's footage!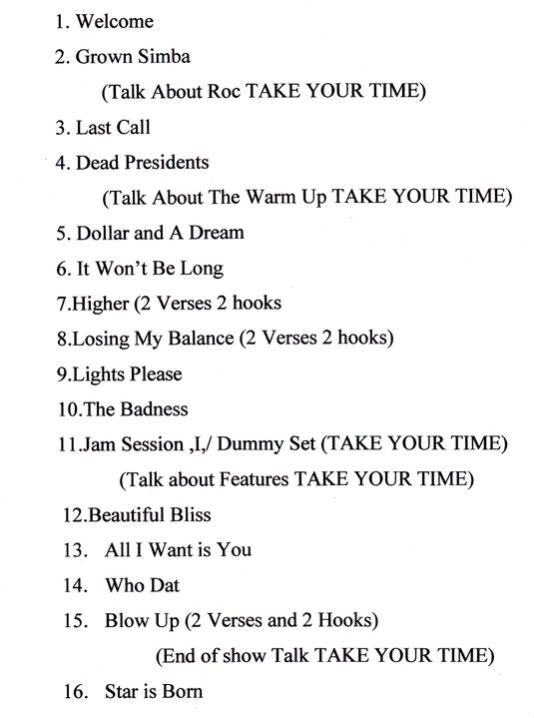 "Welcome"

J. Cole Introduces Himself

"It Won't Be Long"

"Higher"

"Lights Please" (Playing Piano)

"Beautiful Bliss"

"Premeditated Murder"

"Who Dat"

"Blow Up"

"A Star Is Born" (Gives Crowd Handshakes & Hugs)