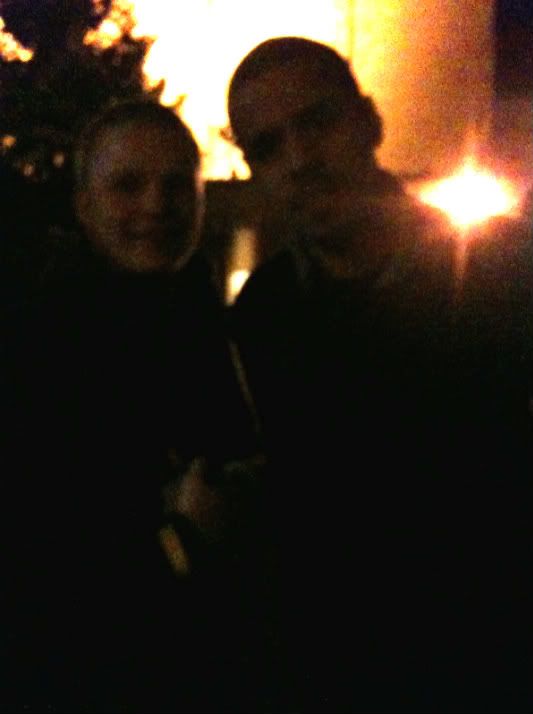 You'll have to pardon the absence of flash in the photo, above. Following J. Cole's show at Western Michigan University earlier tonight, I had the pleasure of meeting him, momentarily! Jermaine performed like a champ, displaying outstanding stage presence! In a perfect world, I'd like to have footage from the concert posted sometime tomorrow. Stay tuned . . .
Sidebar: Those of you in my neck of the woods can see J. Cole perform live at The Intersection in Grand Rapids, MI this Monday, November 8th! Purchase tickets here or at the door and RSVP on Facebook! See you there!
UPDATE: I added some footage from last night, which isn't the greatest quality, by any means, but feel free to check it out after the jump. I plan on being up front at tomorrow's show, so look forward to much better video from that one!
J. Cole Reps Roc Nation

"It Won't Be Long"

"Higher"

"Lights Please (Playing The Piano)"

"The Badness"

"Relaxation"

"Beautiful Bliss"

"Who Dat"

"Blow Up"

"A Star Is Born"