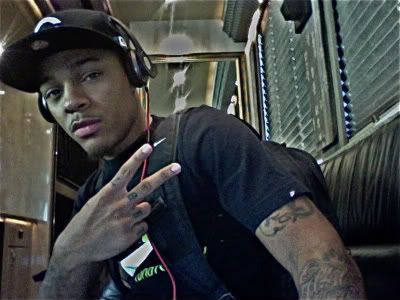 DOWNLOAD: Bow Wow & Short Dawg – Beat Boxin' Freestyle
BEIM!! This here is, in fact, a true freestyle in which YM/CMB members
Bow Weezy & Elvis Freshley spit for an entire 8 minutes! Don't be too
critical as this is just in good fun, I'm sure! It's pretty funny when Bow
purposely jacks the flows of Gucci Mane & 50 Cent! Check this out yo!
| FOLLOW ME: Twitter.com/MuziksMyLife |
| "LIKE" ME: Facebook.com/MuziksMyLife |
| BECOME MY FACEBOOK "FRIEND" HERE |